Positive Vibes
Hip Hop / R'n'B / Rap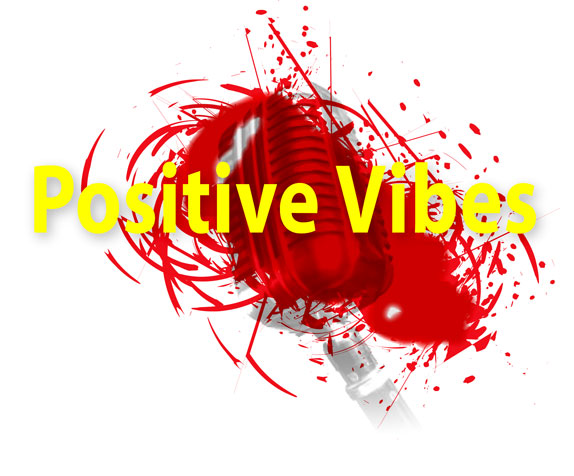 Response Projects CD Creators

Tracks:

This text will be replaced by the flash music player.

Music Producers:
Millzy, Robertoz and Twiz
N dot Y aka Nathaniel
Lushes aka Nadine
Age 15
Age 15
Project Role:
Project Role:
Tutor / Rapper
Tutor / Singer
Hobbies: Football
Hobbies: Music
and Music
and Shopping
Twiz aka Toby
Robertoz aka Robert
Age 14
Age 14
Project Role:
Project Role:
Music Producer
Music Producer
Interlude Speech
Hobbies:
Hobbies:
Computers,
Consoles and
Athletics
Welcome to Positive Vibes UK
On the 23rd July 2007 at 10am Response Community Project Projects opened its doors to a group of young people who had come along to take part in a summer project called "Positive Vibes". "Positive vibes" was a three-week project, which specially targeted 14 to 18 year olds from diverse cultural backgrounds living in Earls Court and the surrounding area.
The aims of the project was to give young people the opportunity to:
a)
Raise their awareness of social issues that may affect themselves or their peer i.e. Gun and Knife crime; Teenage Pregnancy; Underage Drinking and Truancy.
b)
To develop Young peoples writing skills by attending writing skills workshops.
c)
To gain the ability and skills to assimilate and develop information, and to express it in a positive manner through lyrics and music by attending song writing and music production workshops.
d)
To gain a stronger sense of personal identity and empowerment thereby becoming a positive role model to their peers by attending discussion seminars on the above social issues.




Rappers:
N dot Y and Slitz
Singers:
Kizzy Q, Lushes and N dot Y
Speeches:
T Wiz and Lushes
Lyrics:
Lushes, N dot Y, Kizzy Q, Millzy, T Wiz, Slitz & Robertoz



Kizzy Q aka Ciara
Milzy aka Fifi
Age 13
Age 13
Project Role:
Project Role:
Singer / Lyrics
Music Producer
Hobbies: Singing
Hobbies: Football
Dancing and
and Basketball
Cinemas
Slitz aka Stefan
Age 15
Project Role:
Music Producer
Hobbies: Football
and Music
| | |
| --- | --- |
| Proceeds from sale of CD will be distributed as follows: | |
| 50% Response Community Projects | |
| 50% Childline | |
Remember to tell your school about us and get them to purchase a Positive Vibes information pack. The pack is only £4 and it includes the music CD. Then you can discuss the issues laid out in all the lyrics with your Citizenship teacher and your peers.
To receive a Positive Vibe Information pack please send your request and a cheque or postal order for £4 to Linda Ogbuehi, Positive Vibes, Response Community Projects, 300 Old Brompton Road, London, SW5 9JF. Please allowed 7 days for delivery.
Help Line
If you need help to deal with any of the issues mentioned on this
webpage, please call child helpine on

www.childline.org.uk
Special Thanks to Karen Tyerman Director of Community
Learning, Royal Borough of Kensington & Chelsea who took time
out from her busy schedule to come along to the recording studio
to chillout with everyone. Anna Banbury (RBKC) Summer Uni 4U,
Our peer tutors and all the volunteers who helped to make this
project a great success. Enjoy