Donations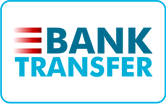 Response Community Projects has over 430 visitors a week making it one of the busiest community centres in the South of the borough, and it relies totally on fundraising in order to continue its work.
Read More
Courses

We offer a variety of diverse courses tailored for everyone's needs; Training for the unemployed, elderly & entrepreneurs.
Services

We provide low cost colour and black and white photocopying and printing, Internet Cafe - Access to computers free for first hour and second-hand books.

Many thanks to City Living, Local Life (CLLL) who funded the security software for Response Community Projects IT equipment in our Internet Café and in our IT suite.
Read More
Our Mission
Response is a community based centre that serves the needs of the communities most vulnerable individuals while also offering a range of classes designed to increase educational attainment and general well being.


UPDATES

* Activities

*Funding

Earls Court Community Fund
We are proud to announce our award funding from the
Earls Court Community Development Fund.
The energy at the Response Community Projects office has been explosive since we received the news of our approved ECCF funding. We are thankful to the ECCF for supporting us in funding a new Volunteer Co-ordinator role and look forward to the much needed support this position will provide for the Earls Court Community.

We have placed our magnified, Perspex cheque in our Internet Café for all to see.
Thank you!
*Food Bank