Over 50s Tai Chi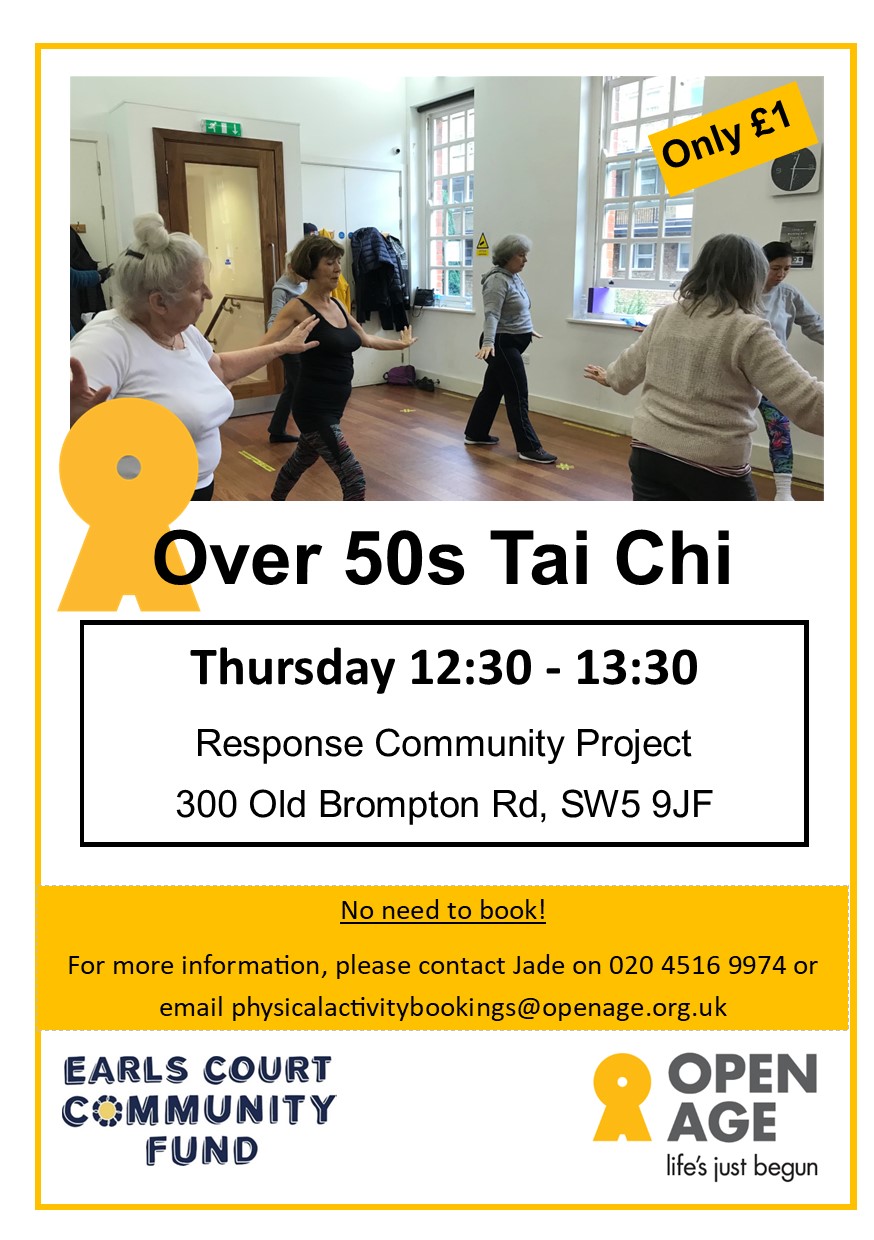 Tai chi, which originated in China as a martial art, is a mind-body practice in complementary and alternative medicine (CAM).
Tai chi is sometimes referred to as "moving meditation"—practitioners move their bodies slowly, gently, and with awareness, while breathing deeply.

There are many different styles, but all involve slow, relaxed, graceful movements, each flowing into the next. The body is in constant motion, and posture is important.

Tai Chi is proven to be the most effective co-ordination and balance enhancer in the world. Harmonise your body, mind and spirit through moving meditation, creating a more sound body, creative mind and re-energised spirit.
When
Thursday: 12:30pm - 1:30pm
Venue: Response Community Projects | 300 Old Brompton Road | London | SW5 9JF
For more information, please contact Jade on 020 4516 9974 or
email: physicalactivitybookings@openage.org.uk
ALL LEVELS WELCOME
£1 per class

Please Note: You do not need to book a place in the class just come along on the day wearing comfortable clothing.