Creative Writing Workshop

Class run by Open Age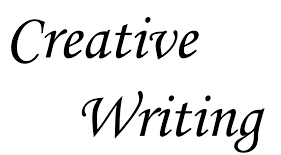 Unleash your creativity! Learn the nuts and bolts of writing stories, such as plotting, dialogue and the importance of obsta-cles. Work on a project that interests you! Over the years, students have written everything from short stories to plays.
This workshop is for those aged 50 and over . Students write at home and bring their work to class where it is discussed by the group in the first hour of the lesson. In the second hour there is a slightly more formal taught lesson.

Please bring a notepad and pen to take notes.
You will get oral feedback on everything you write and occasional written feedback, so that you can track your progress.
When


Tuesday: 10:00am to 12:00pm
Duration: 10 weeks
Venue: Response Community Projects, 300 Old Brompton Road, London SW5 9JF
Cost: £3 per session or free if on certain benefits

Please Note: "BOOKING IS A MUST" Please contact Maude at Open Age: 020 8962 5594 or m.chinery@openage.org.uk.