Introduction To Teaching Assistant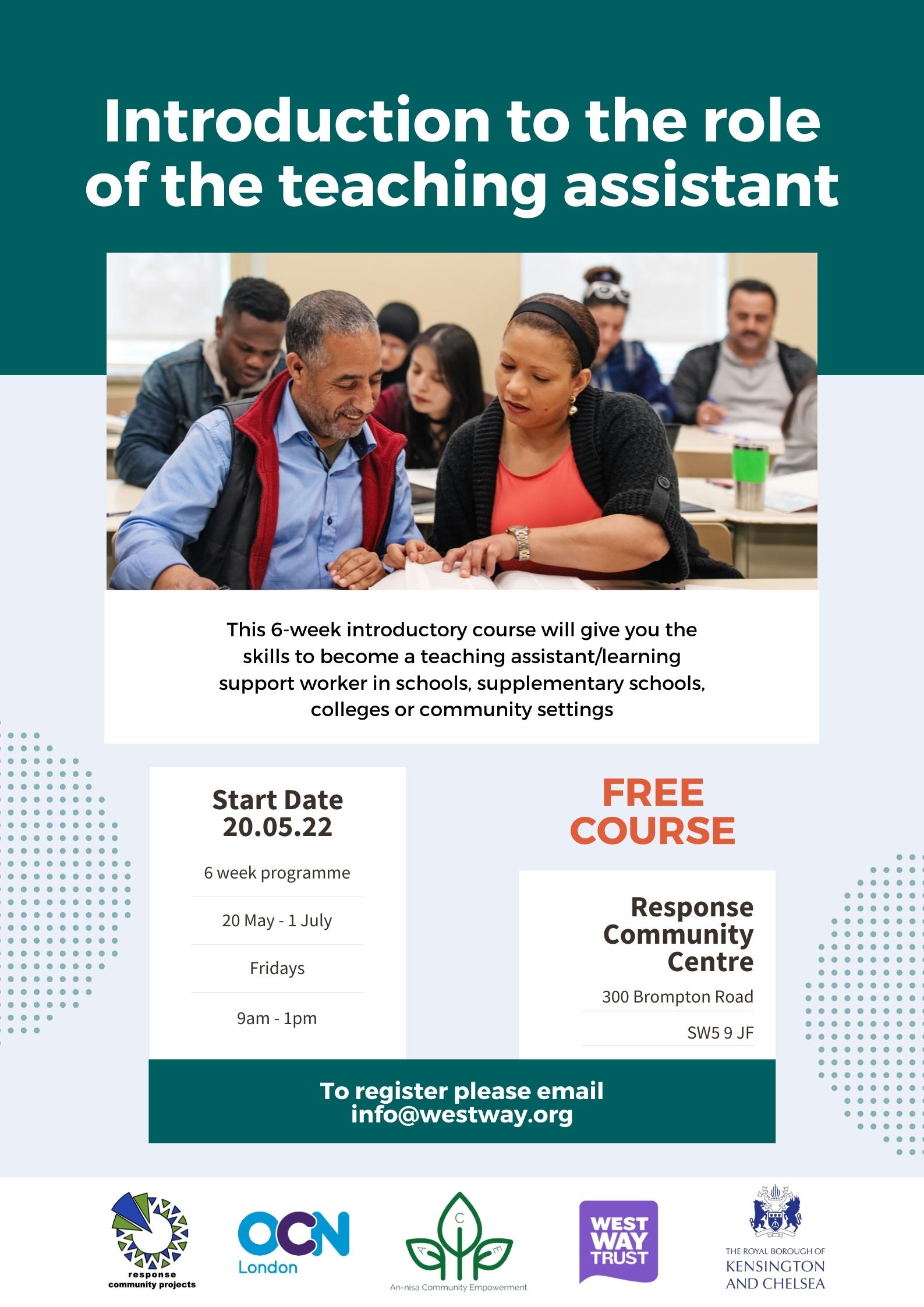 Introduction to the role of teaching assistant
This is a six week introductory course that will give you the skills to become a Teaching Assistant/Learning Support worker in schools, supplementary schools, colleges or community settings.

COURSE DETAILS
- Free Course | Starts: 20th May 2022.
- 20th May - 1st July 2022.
- Fridays
- 09:00 - 13:00


To register please email: info@westway.org

Register today as places may be limited.
When
Starts: 20th May 2022 | 9am - 1pm
Day: Fridays
Length: 6 weeks
Venue: Response Community Projects | 300 Old Brompton Road | London | SW5 9JF

FREE COURSE